Window Enlargements/Cut Outs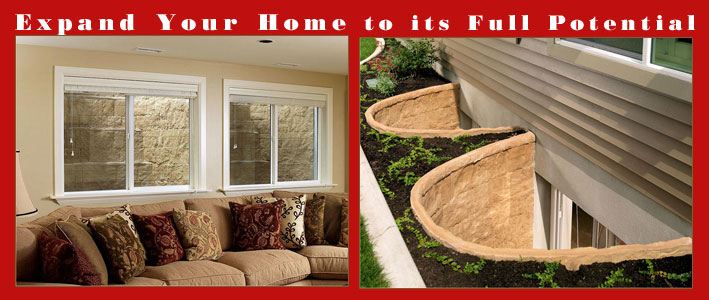 Turn your basement into a bright, livable space with egress windows!
Did you know? You can add a bright, beautiful window to any basement! Enlarge an existing window or put in a brand new one. Let there be light!
Top
5

reasons to add an egress window:
Increases value of your home
Creates safe, code-abiding bedroom space in your basement
Brings natural light and ventilation in to your lower level
Ensures that your house meets building codes for habitable space
Saves money: Creating livable space in your basement is much less expensive than other remodeling projects
Add any room to your basement, safely and legally.
Without a window that can be used as an emergency exit, all building codes prohibit using a lower-level room as a bedroom. At least one window in each bedroom must be of sufficient size to permit the occupants to escape a fire and also to allow a fully outfitted firefighter to enter.
Innerweld can make it easy to expand your living area safely and legally-and enhance your square footage. According to a recent study, the addition of an extra bedroom in the lower level can increase your home's value up to $10,000!
CALL us today at (847) 497-3064 or fill out our convenient online form for a FREE estimate and consultation.