Cook County Well Scene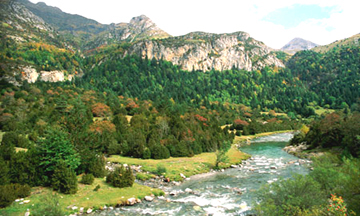 Tired of looking out your basement window and staring into the darkness? At a steel window well? Bring a beautiful view to your basement with window well scenes from the Innerweld Cover Company.
Innerweld provides homes with a variety of colorful and scenic portraits to choose from like:
Beach: White sands, clear blue waters and palm trees swaying in the wind
Canyon: An echoing canyon surrounded by mountains and a flowing creek
Country: A country side view of open fields and trees
Mountain: Tall snowcapped mountains behind a forest of green
Golf: A great view of a waterhole on a lush green course
These well scenes are easy to install with no tools required. They come with a one year warranty and attaches with velcro to any well wall. They are water and sun resistant, made from a durable plastic. Innerweld will ship these window well murals anywhere in the U.S.. They are 60" x 100" or can be cut to fit any window well.
If you are in Cook County, or the surrounding area, and want to decorate, remodel or just change that old rusty view, contact Innerweld Cover Company by phone at 847-497-3009 or fill out this simple form.