Lake County Well Experts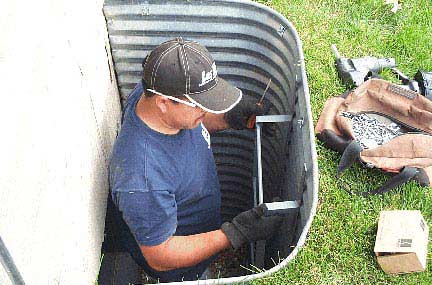 For over 30 years, Innerweld Cover Company has been the Lake County well experts. Serving the Illinois and the Midwest, Innerweld has the experience, knowledge and technology to customize, manufacture and install (in most cases) window wells and their accessories.
When your existing, or new home, needs a basement window replaced, or a window well installed, Innerweld provides services covering all areas of home maintenance:
Window Well Installations
Window Well Grates
Window Well Scenes
Window Well Ladders
Custom Egress Well Covers
And More...
The experts at Innerweld can customize your window well to your existing home and install it. Both beautifying and protecting your greatest asset. Don't let the weather of the Midwest damage your property. New window wells can protect against the elements. And with the right egress ladders, allow for escape should there be an emergency.
Innerweld not only provides their expertise for residential homes, but they also service large complexes. Innerweld is the largest distributer in the Midwest. They stock sizes to fit all major area wells and can provide on-site installations in most cases. From steel well covers with removable tops to beautiful window well scenes / murals, their 25,000 sq foot facility has it all. Including public access to view all of the products they supply.
The Innerweld Lake County well experts are available via phone (847.497.3009), fax (847-497-3050) and email (info@innerweld.com). Don't hestitate to contact Innerweld now and begin those home repairs you've been waiting to start.