Lake County Window Well Pictures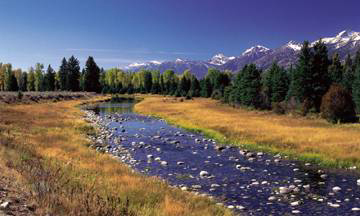 The Midwest is full of scenic highways, beautiful sunsets and vast landscapes. Now those picturesque views can be had from the basement window. Innerweld Cover Company provides a large selection of window well pictures and murals for homes in Lake County and the surrounding Illinois area.
These breath-taking images come in a variety of styles and are simple to install. No tools necessary! Enjoy the great outdoors anytime from the comfort of your own home. Area wells don't have to be ugly, cold and depressing. Experience the open road, the 18th hole, a calming stream, a lake side view and more! These murals make the basement a more inviting and warm gathering area for the whole family.
Bringing inspiring views to your basement windows for over 30 years, Innerweld Cover Company has over a dozen window well scenes to choose from including:
Beach
Canyon
Garden
County Side
Golf Course
Lake
and more...click here
With a one-year warranty and water / sun resistant, they are the perfect addition to any basement window or area well. Attaching with velcro to any well wall and come 60" x 100" or custom cut to fit your home. Innerweld will ship these anywhere in the U.S..
At such a great price ($79.99/each), it's worth the view and serenity gained when relaxing in your basement bedroom, or gazing out the window in the new study. No longer do you have to stare at a dark, steel wall or window ladder. Make the basement as beautiful as every other room in your house.
Lake County window well pictures and murals can be ordered by calling 847.497.3009 or send us an email at info@innerweld.com with any questions, comments or to place an order.